Microbiology News: laboratory-equipment, Jul 2022
---
19 Jul 2022 | Laboratory Equipment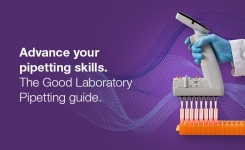 Advance your pipetting skills and knowledge with our Good Laboratory Pipetting Guide - Featuring useful information on pipetting techniques, ergonomics, and pipette maintenance and servicing. Download your copy here.
more...
13 Jul 2022 | Laboratory Equipment
The eGecko² is an automated barcode application system that provides the ideal high throughput solution for precisely applying barcode labels onto racks of plates and Petri dishes.
more...