Microbiology News: cosmetic-personal-care, Oct 2023
---
10 Oct 2023 | Food & BeverageWaterOtherVeterinaryCosmetic/Personal Care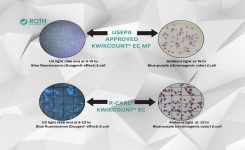 The KwikCount
®
EC MF Method, which was used for obtaining USEPA approval, requires a 47mm sterile Petri Dish, absorbent pad, and micropore membrane filter. The R-CARD
®
KwikCount
®
EC is a simpler, time-saving, and less expensive way to achieve the same results as the USEPA-approved method.
more...
09 Oct 2023 | Food & BeverageClinicalLaboratory EquipmentCosmetic/Personal Care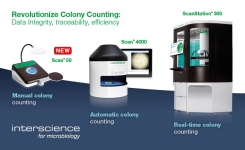 Revolutionize Colony Counting with Interscience: Data Integrity, traceability, efficiency. Colony counting can be tedious and time-consuming. Scan automatic colony counters provide efficient, complete and accurate colony counting.
more...