Microbiology News: cosmetic-personal-care, Nov 2022
---
15 Nov 2022 | Food & BeverageWaterClinicalLaboratory EquipmentOtherPharmaceuticalVeterinaryCosmetic/Personal Care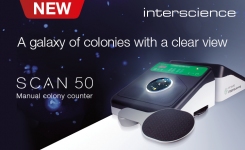 Scan 50 pro is a manual colony counter with HandPad and multiple ergonomic supports for improved posture, vision and hearing. It offers contrasted lighting of the colonies while protecting the eyes. The export of the counting result, by USB to a computer, ensures the traceability of the data.
more...
14 Nov 2022 | Laboratory EquipmentPharmaceuticalCosmetic/Personal Care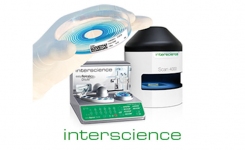 Scan 4000 is an ultra HD inhibition zone reader. It has been designed for the pharmaceutical industry, medical research and animal health. It reads 120 mm square dishes and round dishes up to 150 mm. Scan 4000 also counts colonies on Petri dishes.
more...