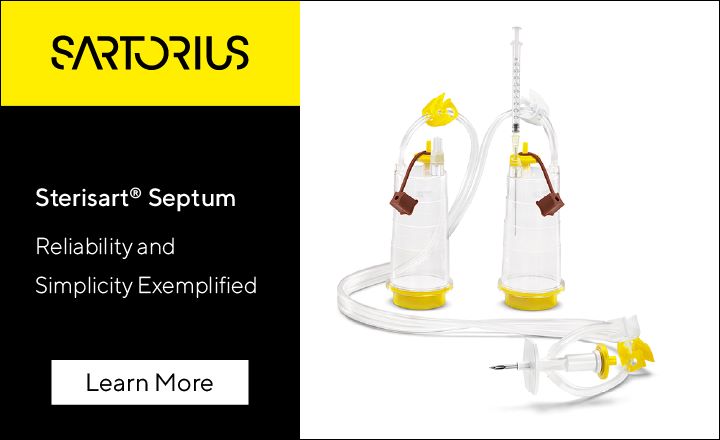 Sterisart® Septum – Double Safety for You and Your Sample
A critical step in sterility testing is sampling from or injecting into a canister. You usually do this by piercing a tube.
This conventional method is not only complicated it also involves a potential needlestick injury hazard. Plus there is the risk of false-positive results as this compromises the integrity of the closed system. There is a better and safer way: septum closures.
Acting as a sterile barrier, the Sterisart® Septum allows for a safe, aseptic sample transfer out of a closed, sterile system. Enabling you to take samples whenever needed or to transfer samples into a rapid detection system after only a few days of incubation.
Download the Sterisart® Septum application note to discover how even after more than 100 repeated septum sampling events, the septum remains intact and the growth media contained in these canisters remains sterile.