Pharmaceutical Water Systems: Practical Applications - Ireland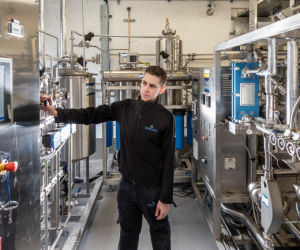 : 10 Apr 2019 - 11 Apr 2019
: Dublin, Ireland
Sector: Pharmaceutical, Water
Type: Training, Seminar
As Honeyman Group continues to develop its range of branded training courses via the long established 'Principles in Practice'® series, we are pleased to announce that in April 2019 the extremely popular Pharmaceutical Water Systems training course is to be held at the state of the art Bristol-Myers Squibb facility in Dublin, Ireland. 
Bristol-Myers Squibb have agreed to take delegates on a tour of their pure water facility, and to describe its design and operation, which will be hugely appreciated by delegates. This will provide a unique opportunity to see the 'Principles in Practice'® in a working facility and to speak to Bristol-Myers Squibb personnel about owning and managing these systems within the pharmaceutical regulatory environment.
This shared experience will be invaluable to other pure water system owners and users, and for those planning to build new systems in the future.
The course will run over two days and is an abridged version of the three day 'Principles in Practice'® course.
Details

Venue
Carlton Hotel, Bristol-Myers Squibb, Cruiserath Drive, Cruiserath, Mulhuddart
Dublin
Co. Dublin
15-Dublin
Ireland