4th Annual European Microbiome Congress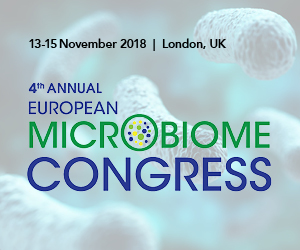 : 14 Nov 2018 - 15 Nov 2018
: London, United Kingdom
Sector: Clinical, Food & Beverage, Pharmaceutical, Veterinary
Type: Conference
The Agenda at a Glance
Functional Microbiome Studies How to incorporate a multi-omics approach into your research, including metagenomics and metabolomics, successfully navigating the challenges around microbiome functionality and host interactions. Including going beyond sequencing to understand microbial networks & interactions to better understand the mechanisms underlying health & disease.
Early Life Microbiome The influence of the early life & maternal microbiome on immune development to further understand the causal mechanisms of disease. Including utilising the microbiome to measure health and predict possible pregnancy-related complication.
 
Bioinformatics and Negative Data The challenges of working with the vast volumes of biological data to recognise how to fully utilise bioinformatics to accelerate research. Including developing high-dimensional statistics methods and algorithms with applications to microbial and regulatory networks.
Microbial Dark Matter: Culturing the Unculturable Explore the methods and protocols to cultivate the unculturable or low abundance bacteria to provide a better understanding of microbial communities and functions.  Including the role of unculturable bacteria in human disease & applications in the development and evaluation of new antimicrobials.
 
Regulatory Landscape Understand how to work alongside regulatory bodies to increase the commercialisation of novel therapeutics. Including from FMT to probiotics, considerations needed to effectively regulate live biotherapeutics.
Details

Venue
London
United Kingdom