Nissui Pharmaceutical Co., Ltd
Nissui Pharmaceuticals Company Limited, a member of the Nissui group of companies based in Tokyo, Japan, ventured into the production of what is now considered a breakthrough in microbiological testing – the Compact Dry™.
Address Tokyo 110-8736
Japan
Website
Email
Telephone
(+81)3-5846-5701
Compact Dry will help increase food safety!
Nissui Pharmaceutical provides CompactDry®, a ready-to-use dehydrated medium that is used for bacterial colony counting by food manufacturers around the world. CompactDry® is undergoing steady growth in popularity,
in particular due to some of its many advantages such as long shelf life without refrigeration, and it's ease of use.
Compact Dry™, the innovative rapid test kit considered as a future of microbiological testing, a ready-to-use chromogenic media plate that provides rapid and accurate results while eliminating the laborious work of media preparation and sterilization.
Products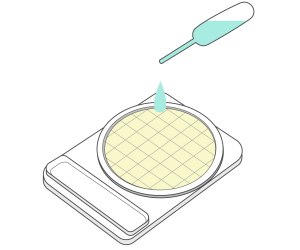 Food & Beverage
A ready-to-use dehydrated medium that is used for bacterial colony counting by food manufacturers. Aerobic bacteria, coliforms & Escherichia coli, Staphylococcus aureus, Salmonella spp., Bacillus cereus, Yeast and Mold, Enterobacteriaceae, Enterococcus, heterotrophic bacteria, Pseudomonas aeruginosa, Listeria monocytogenes
Microbiology Product Areas