SARS-CoV-2 Synthetic RNA (N Gene Targets)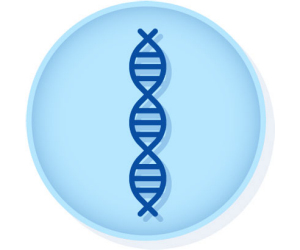 Principle: Dried synthetic RNA generates positive PCR signals
Approvals: CE-IVD
Suitability: Development, verification, and validation of COVID-19 PCR assays
Capital equipment required: Standard PCR instruments
Description:
Helix Elite™ Synthetic RNA molecular standard is intended for use as a positive control in molecular applications for SARS-CoV-2. The SARS-CoV-2 synthetic RNA material is a 1044-nucleotide portion of the SARS-CoV-2 N (nucleocapsid) gene. It contains three markers N1, N2 and N3 that are commonly used in diagnostic assays.
Kit includes: 1 vial of dried synthetic RNA (up to 100 reactions), 1 vial of molecular standard water for rehydration and a Certificate of Analysis.
Key Points:
Dried RNA Preserved with Biomatrica RNAstable®
Stable at room temperature to allow convenient shipping and storage
Non-infectious and classified as BSL-1
Please note : Any products described on this page are for Research Use Only and not intended for clinical diagnostic procedures unless otherwise stated.