GeneDisc® Technologies for the Rapid Detection and Identification of TAB Spoilage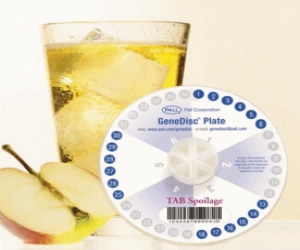 Image courtesy of Pall Corporation
Manufacturer: Pall Corporation
Principle: qPCR
Automation: Semi-automated
Approvals: N/A
Suitability: Small to high throughput labs
Capital equipment required: Yes
Description:
Pall's GeneDisc
®
method allows simultaneous detection and identification of
Alicyclobacillus
spp.
Key Points:
Rapid — While culture methods require up to 10 days to results, Pall's GeneDisc method allows a simultaneous detection and identification of Alicyclobacillus spp. in as fast as 2 days.
Easy to use — GeneDisc method is designed for routine use and validated from sample to result. Implementing PCR (Polymerase Chain Reaction) has never been this easy.
Modular — System modularity fits your throughput needs: up to 48 samples can be analyzed in a one hour PCR run.
Get informative results – GeneDisc method allows the simultaneous detection of Alicyclobacillus spp. and identification of the 4 strains known to be main potential spoilers (A. acidoterrestris, A. acidophilus, A. cycloheptanicus, A. herbarius).
Avoid false results – Unique highly specific and sensitive tests enable a wide coverage of Alicyclobacillus species.
How the System Works: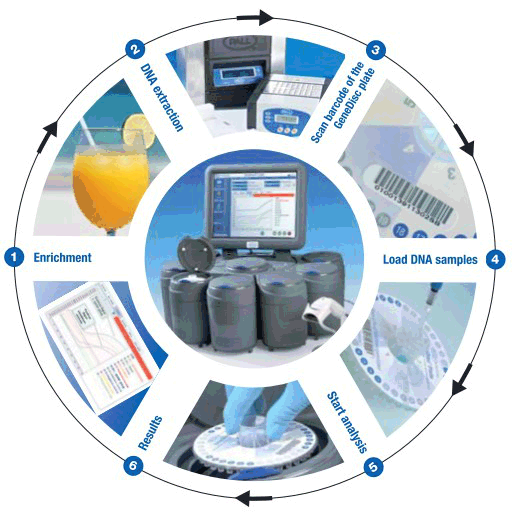 [Image courtesy of Pall corporation]
Company contact details:
Pall Corporation
view full details
Port Washington
United States
Website:
Visit Website
Tel: 1-866-905-7255