Free Samples! WESAIL COVID-19 CE-Marked 5 Min IgM/IgG Antibody Test (Colloidal Gold)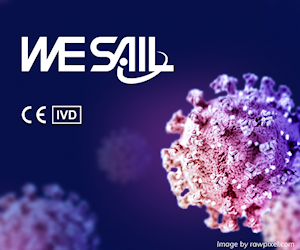 Colloid gold IgM/IgG COVID-19
Principle: Colloidal gold-based IgM & IgG antibodies detection
Automation: NO
Approvals: CE-IVD
Suitability: Early diagnosis, infection stage evaluation, epidemiologic study of COVID-19
Capital equipment required: NO
Description:
This product is used for the qualitative detection of IgM/IgG antibody in human whole blood/serum/plasma samples. It indicates recent and previous infections in one single test. The performances are comparable to top international brands with 99% specificity and ≥90% sensitivity. Visual reading results are provided in 5 min without complicated operation. Combining the test with nucleic acid tests can improve COVID-19 diagnosis efficiently. Sign up via WESAIL IgM/IgG today for free samples!
Key Points:
99% specificity & ≥90% sensitivity
Result in 5 min
Rapid detection of IgM & IgG antibodies in one single test
Indication of both recent and previous infections
No equipment needed, visual interpretation of results
Easy operation, compatible with whole blood/serum/plasma
Complementary to nucleic acid test to improve COVID-19 diagnosis
Company contact details:
Guangdong WESAIL Biotech Co., Ltd.
view full details
Songshan Lake, Dongguan, Guangdong
China
Website:
Visit Website
Tel: +86-769-22890969