BioLaz™ Real-Time Microbial Monitor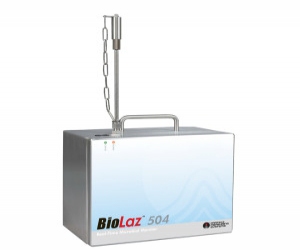 Manufacturer: Environmental Monitoring Services (Irl) Ltd.
Principle: Laser causes biological particles in air sample to fluoresce
Automation: Yes
Approvals: USP <1223> Validation of Alternative Microbiological Methods and of EP 5.1.6 Alternative Methods for Control of Microbiological Quality
Suitability: Microbial monitoring of air in sterile production area
Capital equipment required: Yes
Description:
The BioLaz Real-Time Microbial Monitor provides real-time detection of biological organisms in controlled environments used for the manufacture of sterile products.
Key Points:
Designed to operate continuously and unattended
Can detect down to 1 CFU
No growth media required
Real-time, immediate notification of out of spec
Easy operation with data transfer to Pharmaceutical Net, FacilityPro® SCADA, FacilityPro SMART, or your own software
Company contact details:
Environmental Monitoring Services (Irl) Ltd.
view full details
Dublin 18, D18 PR84
Ireland
Website:
Visit Website
Email: info@ems.ie
Tel: +44 (0) 1223 257704