31st May 2017 Content supplied by: Döhler
Wort-Agar from Döhler – Improved Yeast and Mould Detection in Beverages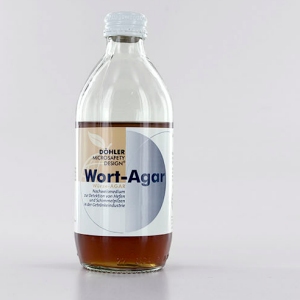 The new, ready-to-use Wort-Agar is optimised by the wort Döhler manufactures itself.
The nutrient composition of the wort promotes the growth of yeasts and moulds. In addition, the low pH value supports this growth while inhibiting the accompanying bacterial flora. This allows a highly standardised, reliable and selective detection in a wide range of beverages. The medium is suitable for detecting and determining the total microbial count of yeast and moulds e.g. Saccharomyces pastorianus, Saccharomyces cerevisiae, Aspergillus brasiliensis, Penicillum roquefortii.
Quality control is performed in compliance with the ISO 11133 standard. The extended shelf life of up to 1 year makes many different applications possible.
For more information visit www.doehler.com
Tags:
Date Published: 31st May 2017
Source article link: View
Related news