13th September 2016 Content supplied by: bioMérieux (Industry)
What do Strawberry Smoothies and Raw Scallops Have in Common?
Two recent (2016) Hepatitis A Virus (HAV) outbreaks (252 +89 contracted the virus) in the US with imported food products (strawberries, scallops) urge us to (re)consider implementing foodborne virus control in our HACCP plan, should we be a producer, an importer, a distributor, a retailer, or a processor.
Hepatitis A Virus Produce Contamination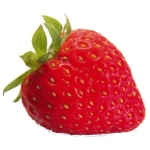 In 1997, in the USA, frozen strawberries from Mexico contaminated by HAV were already the culprit of a large outbreak. 153 people were contaminated in Calhoun County, Michigan. A company in southern California processed, packed, and froze the strawberries in 30-pound containers for commercial use and then distributed the strawberries to U.S. Department of Agriculture (USDA)-sponsored school lunch programs.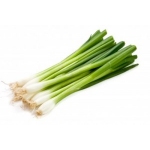 In 2003, in the USA, HAV contaminated green onions were the source of a large outbreak, when 555 people were infected by the virus. Preliminary traceback information indicated that green onions supplied to some restaurants were grown in Mexico. FDA issued a statement dated Dec. 9, 2003, affirming that this outbreak was associated with eating raw or undercooked green onions.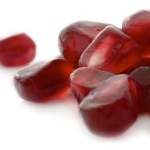 In 2013, in the USA, 165 persons were contaminated with imported pomegranate arils in a multi-state outbreak. FDA and CDC have determined that the most likely vehicle for the Hepatitis A virus appears to be a common shipment of pomegranate seeds from a company in Turkey./td>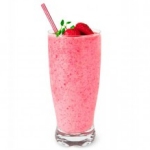 In 2016, The Virginia Department of Health (VDH) is investigating a cluster of Hepatitis A cases and has identified a potential association with smoothies from Virginia. Genetic testing shows the illnesses were caused by a strain of Hepatitis A that has been associated with past outbreaks due to frozen strawberries from Egypt. 70 people with Hepatitis A have been reported (Sept. 1st) from seven states: Maryland (6), New York (1), North Carolina (1), Oregon (1), Virginia (55), West Virginia (5), and Wisconsin (1).
HAV & Bivalve Shellfish Contamination

As early as 1962 in the USA, infectious hepatitis virus was traced in bivalve shellfish, namely raw oysters. During October and November 1973, outbreaks of Hepatitis A associated with consumption of raw oysters occurred in Houston and in Calhoun, Ga. In August 1988 was investigated a multistate outbreak of Hepatitis A caused by Panama City, Florida, raw oysters. In 2016, HAV infected raw scallops originating from the Philippines, have already contaminated 241 people (Aug. 31st) in Hawai, Hi.
Hawaii Dept of Health announces U.S. Food and Drug Administration Test Results Confirm Hepatitis A in Sea Port Bay Scallops from the Philippines
Meanwhile, in the Philippines, BAFR  has taken measures :
BFAR as the food safety regulatory agency of fish and fishery products vested with authority by the Food Safety Act of 2013, is now implementing emergency measures, re-assessing, re-evaluating, and conducting traceability audit of the reported Philippine exporter of frozen raw scallops based in Lapu-Lapu City.
Pending the on-going traceability audit, BFAR is temporarily suspending the accreditation of the exporter to export fishery products.
HAV and Food Testing International methods are available for testing food potentially contaminated with Hepatitis A Virus :
ISO/DIS 15216-1: Microbiology of the food chain -- Horizontal method for determination of hepatitis A virus and norovirus in food using real-time RT-PCR -- Part 1: Method for quantification
ISO/TS 15216-2:2013: Microbiology of food and animal feed -- Horizontal method for determination of hepatitis A virus and norovirus in food using real-time RT-PCR -- Part 2: Method for qualitative detection
HAV (Hepatitis A Virus) HAV was first identified in 1973 and is a non-enveloped virus, classified within the genus hepatovirus of the picornavirus family. Hepatitis A is a liver infection caused by the Hepatitis A virus (HAV). Hepatitis A is highly contagious. HAV is transmitted by the fecal-oral route, either through person-to-person contact or consumption of contaminated food or water. For more information on Hepatitis A check the CDC website and WHO Website.
Learn more about Food- and Water-borne viruses: EFSA: www.efsa.europa.eu/en/search/site/hepatitis%20A RASFF: webgate.ec.europa.eu/rasff-window/portal/?event=SearchForm&cleanSearch=1 ECDC: ecdc.europa.eu/en/healthtopics/hepatitis_a/pages/index.aspx CDC: www.cdc.gov/hepatitis/HAV/index.htm WHO: www.who.int/mediacentre/factsheets/fs328/en/ ISO: www.iso.org/iso/catalogue_detail.htm?csnumber=55382 bioMérieux: www.biomerieux-industry.com/foodborne-virus-PCR-detection
Contact us to find out more on biomerieux solutions for Hepatitis Viruses detection: biomerieux.wufoo.com/forms/x15gn7r903hnt0l/
Tags:
Date Published: 13th September 2016
Source article link: View