The Portable Microbial Respirometer Making Big Footprints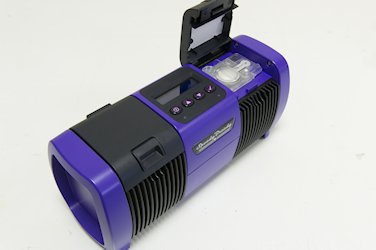 Speedy Breedy, the easy to use, portable respirometer from Cambridge-based company Bactest, is leading the way in the testing of substandard and fraudulent (SF) medications.
Speedy Breedy was the first product reviewed by the highly respected advisory body the US Pharmacopoeia (USP) in 2017, with the official technology review being published on the USP website. The review showed that Speedy Breedy was fit for the purpose of being used as a "first-line screening technology to detect microbial contamination in sterile liquid samples." Download USP Technology Review: Speedy Breedy pdf.
During the technology review, a blinded test showed that the user was not only able to correctly identify contaminated samples, but also able to identify relative levels of contamination using Speedy Breedy. The field evaluation, conducted in India and Zimbabwe, indicated that a wide range of users with varying levels of technical expertise could become either basic, intermediate, or advanced users within approximately 2 weeks, running samples and generating results consistently in uncontrolled field settings.
This technology review has also now been published on the World Health Organisation's official website, as the first field screening device featured under their "Technology to tackle SF medical products" banner.
These publications illustrate one of the tested, reviewed and confirmed screening applications of Speedy Breedy in the healthcare industry, which is applicable in developed as well as developing countries.
For more information email: JP.Joubert@Bactest.com.
Tags:
Date Published: 27th March 2018
Source article link: Bactest Limited