17th October 2017 Content supplied by: Pall Corporation
Strengthen Quality Control and Protect Beer Quality with L. acetotolerans Detection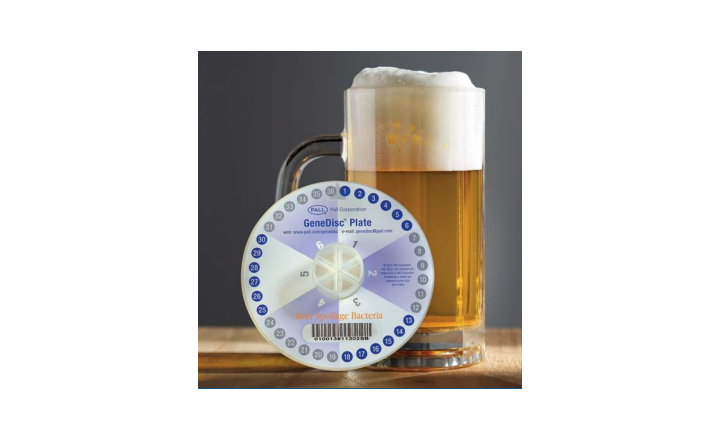 Associated with extensive beer recalls, Lactobacillus acetotolerans is an emerging beer spoilage bacteria. It causes sour notes and off flavors in end-products, particularly effecting barrel-aged beers.
To ensure and strengthen brand protection in breweries, Pall Corporation announces the addition of this microorganism to the wide range of beer spoilage bacteria and yeasts covered by the GeneDisc® solution including, among others, major Lactobacillus spp., Pediococcus spp., Megasphaera spp., Pectinatus spp., and Saccharomyces cerevisiae var. diastaticus.
This solution is a complete microbiological risk management tool for breweries including:
Detection and identification of major beer spoilage bacteria and yeasts
Flexibility for time to results (down to 2 hours) and sensitivity (as low as 1 cell /sample)
Ease of use with solutions designed for routine use
Compatibility with samples from raw material to end product
To learn more about this solution successfully implemented in craft to corporate breweries globally, use the 'Request More Information' button below.
Tags:
Date Published: 17th October 2017
Source article link: View
Related news