28th September 2015 Content supplied by: AltraTech Ltd
Simple, Safe, Sealed - Sampling Device for Tissue Genotyping and DNA Speciation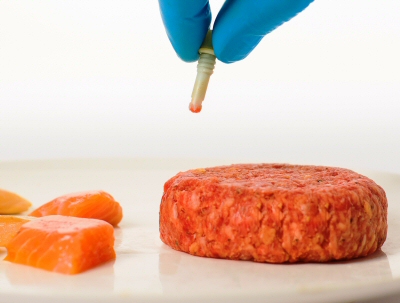 AltraTech have introduced a novel way of taking tissue samples for subsequent molecular based testing for speciation and genotyping.
The BeadCORE sampling device increases user convenience and safety by eliminating the need for scalpels or knives and weigh-scales. The sampler excises 40mg of food or tissue with a simple push and twist action, the sample can then be locked into a standard tube and sealed, ensuring no cross-contamination. The sample can be preserved/stored/bio-banked until analysis.  Laboratory handling is greatly simplified by the arrival of the samples preserved in ready-to-analyse standard SBS barcoded tubes.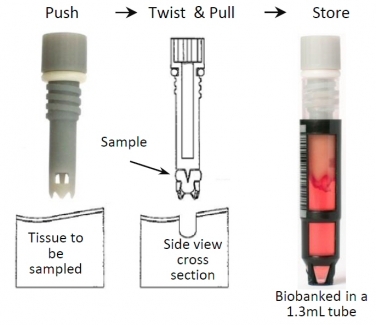 Alternatively, the sample can be added to AltraTech's soon to be launched BeadHAT. This device enables rapid cell lysis and biobanking of specific DNA sequences, ready for downstream analysis. This analysis can be performed either by standard PCR or by Altratech's BeadCAP, a single use cartridge with an ultrasensitive digital CMOS capacitance sensor. BeadCAP will be capable of delivering results for up to 8 different DNA targets/species, on-site, within 30 minutes of sampling.
For more information on the BeadCORE visit: http://altratech.com/wp-content/uploads/2015/09/BeadCore_DSheet_15_02.pdf
Contact Altratech on information@altratech.com to request a free sample* of BeadCORE and see how much safer and more reliable your meat sampling can be.
* offer available for limited time subject to demand
Tags:
Date Published: 28th September 2015
Source article link: View