17th October 2016 Content supplied by: Sample6
Sample6 Collaborates with FDA and Accelerates Commercial Expansion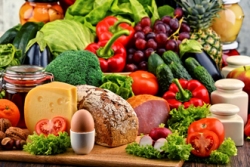 During the summer period, one of the leader startups in synthetic biology diagnostics Sample6 announced a series of updates for the company. From closing its final round of venture capital funding, to a multi-center collaboration with the FDA and other institutions, Sample6 has set its first steps to expand commercialisation and ensure the quality of its products.
Sample6's motto is "Together we can make food safer". The startup's mission is to push for better, faster and more efficient on site food safety diagnostics systems.
To date, their two main products (DETECTTM and CONTROLTM) seem to have had a "meaningful impact on food safety". The products enable food processors to quickly and effectively detect and control unwanted, pathogenic microorganisms such as Listeria spp. on-site and, most importantly, within one shift. By using the on-site, in-shift pathogen diagnostic Sample6 DETECTTM in conjunction with Sample6 CONTROLTM a cloud-based management and control system for food safety, manufacturers will be able to boost their degree of control to the highest levels. Specifically, Sample6 CONTROLTM offers the possibility to have constantly updated data from food safety and laboratory management systems. The systems are now used in more than 30 plants across the United States and Canada.
The lastest wave of Series C investments is needed by the company to scale-up commercialization of its food pathogen detection systems. The investment of $12.5 million, from investors such as Acre Venture Partners, Valley Oak Investments and Canaan Partners, is part of a $32M venture investments plan that has just reached its final stage. In addition to the financial improvements, Sample6 has made some changes in its management team. In a move to further improve the quality of products and push for expansion, Dr. Michael Koeris has been appointed Chief Executive Officer (CEO) of the company. His experience in the startup started as developer of the technologies, then as Vice President (VP) of Operations until October 2015, followed by a move onto the position of VP of Business Development until February of this year. Dr. Koeris' impressive CV spans from working for KPMG and Flagship Ventures, to being co-founder of BiotechStart.org and visiting scholar at the MIT. The newly appointed CEO will provide a new vision for the company, guiding it in its next phase of growth.
As one of his first acts as CEO of Sample6, Dr. Koeris announced the launch of a multi-center Collaborative Research and Development Agreement (CRADA) with leader institutions under the reach of the FDA. The aim of the CRADA is to improve the development and release of better environmental and food testing technologies
In the article published in July, the CEO confirms the collaboration with FDA's Center for Food Safety and Applied Nutrition (CFSAN), Winchester Engineering Analytical Center (WEAC) and the Center for Veterinary Medicine (CVM). This excellent example of Public-Private Partnership (PPP) between these institutions and the private company Sample6, confirms its intention to further advance the DETECTTM technology. In the same article, Dr. Koeris states how this new, exciting partnership will work on new diagnostic assays for Salmonella spp. (products that will be released soon).
Tags:
Date Published: 17th October 2016
Source article link: View