1st July 2014 Content supplied by: Microbiology International
Ready-to-use MediaBox™ Demi-Fraser Broth Now Available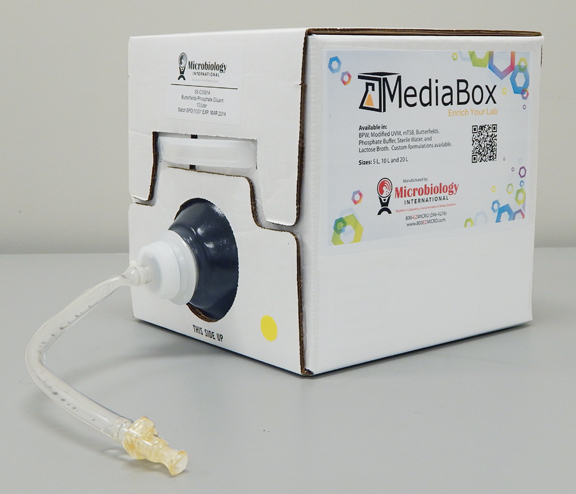 Microbiology International can now offer liquid MediaBox™ Demi-Fraser broth for the selective enrichment of Listeria species. The 5L Demi-Fraser MediaBox™ is fully prepared and ready-to-use, and offers competitive pricing compared to powder media + supplement. No weighing messy powder or time-consuming sterilization process!
MediaBox™ broths and buffers are fresh, easy-to-use and come in a convenient stackable storage box with a long shelf life.
MediaBox sterile liquids include: - Demi-Fraser broth - mTSB - modified UVM - Lactose broth - Butterfields and Sterile water - Custom formulations are also available.
All MediaBox™ products pass strict quality control protocols and include Certificate of Analysis documentation. MediaBox sterile liquids come in 5L, 10L and 20L boxes.
For more information email to: info@800ezmicro.com
Tags:
Date Published: 1st July 2014
Source article link: View
Related news