Rapid and Accurate Detection of H. pylori Antigen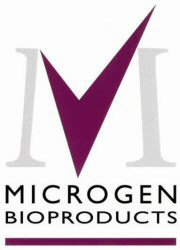 Microgen Bioproducts has extended the company's range of rapid immunochromatographic tests by releasing Helicoscreen for the rapid and direct detection of H. pylori antigen from faecal samples.
Helicoscreen is a rapid, sensitive and specific, one-step cassette which detects H. pylori antigen in faecal samples within minutes.
Helicoscreen complements the range of rapid cassettes for the detection of infectious agents responsible for gastro-enteric diseases from Microgen Bioproducts.
The company's range includes rapid tests for the leading causes of viral gastro-enteritis; Rotavirus, Adenovirus and Norovirus, allowing for a laboratory to test in-patients exhibiting symptoms of diarrhoea and vomiting rapidly with sensitive and specific tests allowing for the correct treatment to be implemented as well as patient isolation policy.
Tags:
Date Published: 26th June 2012
Related news