22nd June 2017 Content supplied by: Pall Corporation
Protect What Matters with Pall Solutions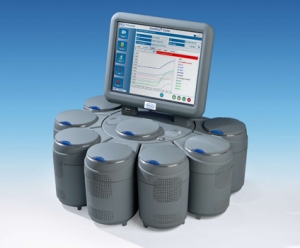 Pall Corporation welcomes you to their booth (#639) from July 9-12 2017 at the International Association for Food Protection annual meeting in Tampa to present full solutions to help you Protect What Matters.
Discover Pall's filtration products, including solutions to prevent microbial contamination, along with Pall´s laboratory products for microbiological QC and genomics applications.
Learn more about the GeneDisc® technology for monitoring major foodborne pathogens and beverage spoilage microorganisms.
Experience how easy it can be to use Pall's GeneDisc system to detect and identify potential spoilage yeasts in beverages.
Understand how the GeneDisc technology can accelerate batch release and simplify pathogen testing for STEC, Listeria and Salmonella.
Take the opportunity to learn about the Sentino® Microbiology QC Family of products, which offers a broad selection of products to best suit the economic, ergonomic and workflow needs in a busy microbiology laboratory.
Find more about filtration solutions, including our new ImperiumTM platform, which provides critical protection for your product during manufacturing. The Pall team of filtration specialists will be available to discuss solutions for particle removal, microbiological reduction and services we offer to better support your needs.
Tags:
Date Published: 22nd June 2017
Source article link: View