6th June 2017 Content supplied by: Pall Corporation
Preserve Wine Quality With Brettanomyces Quantification in 2 Hrs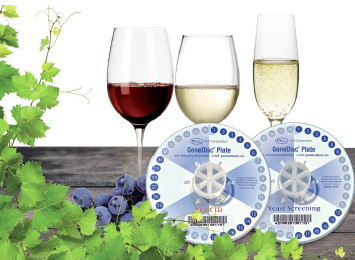 With the release of new GeneDisc® protocols for quantification of Brettanomyces spp. and Brettanomyces bruxellensis, Pall expands its range of quality controls dedicated to the wine industry.
Preserve product quality - With these quantitative protocols, wineries can now assess the contamination level for these spoilers in down to 2 hours. Using this approach, risk of end product contamination is reduced by implementing timely countermeasures based on direct monitoring results.
Preserve wine uniqueness - Wine sensory characteristics, which can be related to a certain controlled level of Brettanomyces bruxellensis in the product, is preserved as decision making is based on quantitative information.
Complete risk management - Steps associated to Brettanomyces spoilage risk are numerous along the process: prefermentation, after alcoholic fermentation before malolactic fermentation starts, during barrel ageing. To ensure complete process monitoring, all types of samples can be analyzed with the newly released protocol from grape must to end product.
The quantitative information about Brettanomyces can be complemented, in the same run, by information for other major wine yeast spoilers such as Zygosaccharomyces bailii.
This new application comes in addition to the GeneDisc solution for spoilage yeast detection, including direct monitoring in 2 hours from sample to results. This method provides wine industry with a fast, cost-effective and easy to implement test to reduce end product storage cost or risk of recall.
For more details use the 'Request More Information' button below.
Tags:
Date Published: 6th June 2017