21st September 2011 Content supplied by: Pall Corporation
Pall's New Sentino™ Microbiology Pump Simplifies Microbial Analysis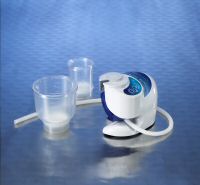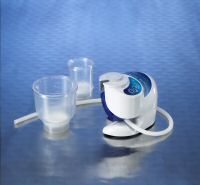 Pall Corporation have introduced the new compact, easy-to-use Sentino Microbiology Pump for microbial analysis of aqueous samples using the Membrane Filter (MF) Technique. The Sentino Pump simplifies filtration while improving contamination control in pharmaceutical, beverage, and environmental water quality monitoring applications.
The Sentino Pump streamlines analysis by replacing the traditional vacuum filtration system with a small peristaltic-action pump that draws aqueous samples through a membrane filter. Filtrate is channeled directly to drain or waste collection.
The unit's compact design makes it easy to use in confined spaces and frees valuable benchtop space. It also provides flexibility in arranging workspace for optimal efficiency and workflow.
A soft-touch keypad featuring simple on/off and pulse functions makes it easy to operate, with no complicated programming to validate. Operating parameters are preset and fixed to meet the published requirements for MF Technique as described in US EPA, ISO, and ASTM methods, thereby eliminating the need for extensive validations.
The Sentino Pump simplifies maintenance and contamination control in two ways: peristaltic action and disposable Fluid Path. The peristaltic design ensures that fluid flows in one direction without the possibility of back-up, minimizing the potential for contamination of the sample. The disposable Fluid Path is easy to load and can be replaced before biofilm build-up becomes a contamination hazard and causes a false positive.
"Pall's new Sentino Microbiology Pump is designed to improve the overall efficiency of microbiology laboratories utilizing the Membrane Filtration Technique. It reduces preparation time, simplifies testing, minimizes equipment maintenance, frees up lab space, and provides a level of contamination control often overlooked within the lab," said Larry O'Connell, Senior Vice President, Pall Global Lab Products.
To learn more about other Pall Life Sciences products, visit www.pall.com  
Please note : Any products described on this page are for Research Use Only and not intended for clinical diagnostic procedures unless otherwise stated.
Tags:
Date Published: 21st September 2011
Related news