21st June 2018 Content supplied by: Döhler
Now Available: First Plant-based PCA from Döhler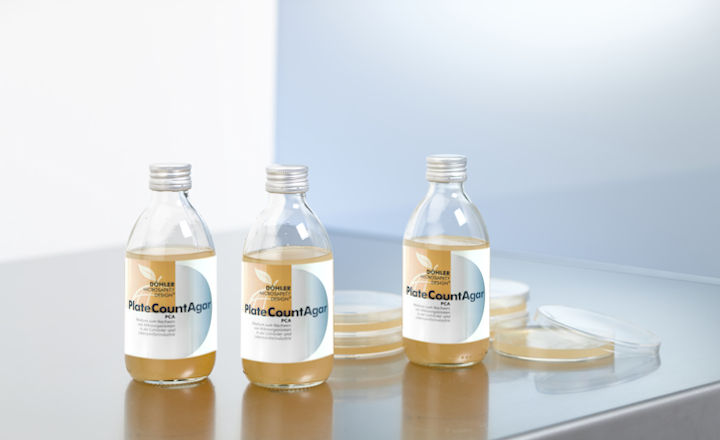 Plate Count Agar (PCA) is a standardised and ready-to-use culture medium for the rapid and reliable quantitative detection of total viable microorganism count. The medium meets the specifications of the American Public Health Association (APHA) and ISO 4833 and is also known as:
Tryptone glucose yeast agar
Germ count agar
Casein peptone dextrose yeast agar
NEW: PCA veg – a sustainable, plant-based innovation!
Thanks to its close relationship with nature and sustainability, Döhler is now able to offer the next culture medium made purely from plant-based raw materials. For our PCA veg, we only use environmentally friendly plant-based peptones and thus contribute to the reduction of CO2 emissions.
Would you like to see more detailed information about the Plate Count Agar portfolio? Please click here.
Tags:
Date Published: 21st June 2018
Source article link: View
Related news