15th September 2021 Product update: 3M United Kingdom
New Solutions to Streamline Food Testing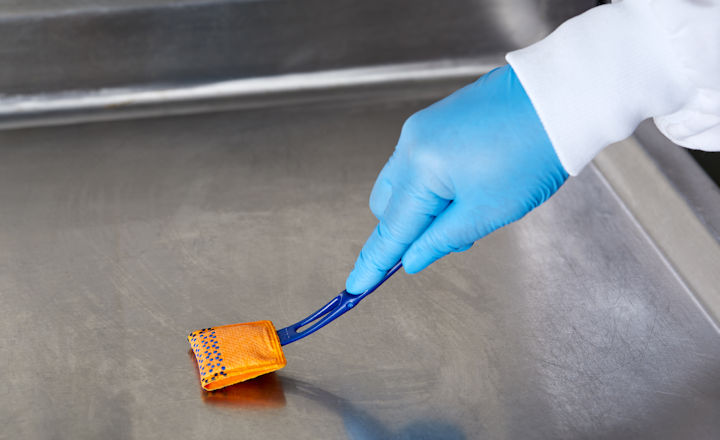 3M Food Safety has announced two new innovative solutions for food safety professionals: The 3M™ Petrifilm™ Plate Reader Advanced and the 3M™ Environmental Scrub Sampler with 10 mL Wide Spectrum Neutralizer.
The 3M Petrifilm Plate Reader Advanced helps improve lab productivity by giving food safety professionals new options to rapidly and accurately image, count, and document microbiological colonies on 3M™ Petrifilm™ Plates indicator tests, while the 3M Environmental Scrub Sampler with 10 mL Wide Spectrum Neutralizer is an innovative solution for environmental microbial sampling applications designed for use with downstream detection methods such as 3M Petrifilm Plates and the 3M™ Molecular Detection System.
These new launches are the latest in 3M's recent string of innovations, which help optimize and modernize every step of the food safety testing process.
Food testing laboratories, whether at a food processor or a third-party contract laboratory, are under increasing pressure to handle additional testing volumes, achieve quicker results and turnaround time, and reduce costs.
A recent trend in the food safety industry is the adoption of automation solutions and technologies to streamline the testing process. Many food testing laboratories currently have low levels of food safety testing automation and consequently experience multiple pain points which automation can directly address – challenges related to human error and cross-contamination, as well as the need to reduce analysis time, improve accuracy, and increase productivity.
3M is known as a leader in food safety solutions; capable of delivering best in class testing products and value-added support to customers. With the introduction of these new products, 3M offers the food manufacturing industry a broad solution for proactive, integrated environmental monitoring and food microbiological testing that increases productivity.
The new 3M Petrifilm Reader Advanced is a small, peripheral device containing a five-megapixel camera and versatile bar code reader. The device utilizes fixed artificial intelligence networks to enumerate 3M Petrifilm Plates. 3M Petrifilm Plates are inserted into the device, with imaging and information automatically displaying on a USB-connected computer in six seconds or less. The device can enumerate 10 3M Petrifilm Plates and the Staph Express Disk and includes software that allows technicians add relevant sample information. A study conducted found up to 94% reduced time to enumerate 3M Petrifilm Plates when using the 3M Petrifilm™ Plate Reader Advanced.*
The 3M Environmental Scrub Sampler is an environmental microbial sampling device used to collect samples from surfaces within food processing environments. It is designed for use with downstream detection methods such as 3M Petrifilm Plates and the 3M Molecular Detection System and contains acrylic scrub dot technology to quickly and effectively disrupt biofilm and enhance sample collection. It comes with or without a stick for easy access to hard to reach places and is hydrated with the proprietary Wide Spectrum Neutralizer for effective neutralization of sanitizers commonly used in the food industry.
Elliott Zell, 3M Food Safety global new product marketing manager, commented: "Food safety is always a top concern globally, but challenges related to COVID-19 have put additional pressure on organizations to maximize resources. 3M is in a unique position to help the food and beverage industry maximize the efficiency of the critical tests it manages each day, and we have invested in advanced hardware and software to help labs reduce tedious tasks in favour of strategic activities."
3M Food Safety is a leader of innovative solutions that help organizations in the food-and-beverage industries to optimize the quality and safety of their products, enabling consumer protection and improving bottom lines. Individuals interested in ordering or learning more please use 'Request Information' button provided below.
Tags:
Date Published: 15th September 2021
Note: This content has been edited by a rapidmicrobiology staff writer for style and content.