9th July 2018 Content supplied by: Döhler
NBB® – Fast and Reliable Detection of Beer Spoiling Microorganisms with Döhler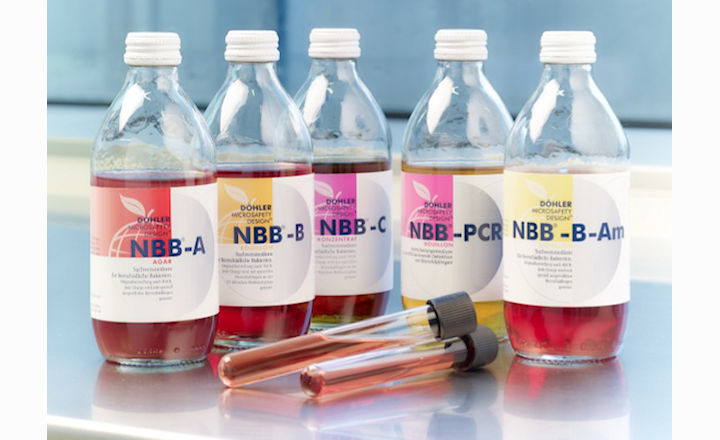 With their special growth promotion components and nutrients optimised for beer spoiling microorganisms, NBB® culture media offer fast detection, reliable results – even for a very low level of contamination in a large sample volume – and easy handling for efficient laboratory work. The colour change from red to yellow of an indicator added to almost any NBB® culture media allows simple and reliable visual inspection. This makes both quantitative and qualitative analysis easier.
NBB® is available in various product configurations:
NBB-A – a solid agar medium for pouring plates after a simple melting process
NBB-B – a liquid medium for detection of yeast samples
NBB-C – a concentrated liquid medium in which the required selectivity is adjusted through the addition of yeast-cloudy beer samples
NBB-B-BAM – a liquid medium for the detection of indicator microorganisms from biofilms during hygiene monitoring
Interested in more detailed information about the NBB® culture media? Please click here.
Tags:
Date Published: 9th July 2018
Source article link: View
Related news