24th June 2013 Content supplied by:
MOCON® Publishes Spray Dry Application Note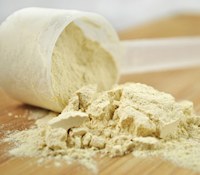 MOCON Inc. has released a new application note that covers the rapid enumeration of bacteria in spray-dried food products. The note covers a comparative study against agar plate techniques and shows improvements in time-to-result and variability of Total Plate Count values. The study outlined in the note features the revolutionary GreenLight® system for enumerating aerobic bacteria. Due to the high volumes of product from spray dry operations, faster results translate to faster release times and improved process control in CIP operations connected to the dryer.
Download application note - Assessment of Bacterial Load in Spray-Dried Cereal Products
Tags:
Date Published: 24th June 2013