3rd February 2014 Content supplied by: Microgen Bioproducts
Microgen Bioproducts Releases New and Improved Microgen-ID Software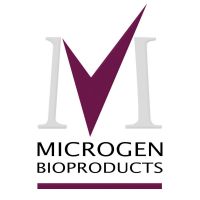 The company's range of Microgen-ID biochemical identification systems is complemented by the easy-to-use and comprehensive, desktop based Microgen-ID software.
The new and updated Microgen-ID software (version 2.0.7.32) has been designed for international customers as the software can be accessed in 8 languages, including:
Arabic
Chinese
English
French
German
Italian
Russian
Spanish
The new version of the Microgen-ID software still includes features such as up-to-date taxonomy, free database updates, detection and highlighting of abnormal reactions such as glucose negative Gram-negative bacilli, and a license which allows copies to be installed on multiple computers within a laboratory.
Version 1.2.5.26 of the Microgen-ID software will still be available for download from the company's web-site (www.microgenbioproducts.com) and users of version 1.2.5.26 will still be able to receive database updates to maintain taxonomy.
The Microgen ID range includes tests for:
Listeria species.
Gram Negative Bacili, including the full range of enterobacteriacea, and a range of oxidase positive Gram-Negative Bacili.
Streptococci, Enterococci and related species of clinical, animal health, food and environmental importance.
Staphylococci of clinical, animal health and environmental importance.
Mesophilic Bacillus species and related genera associated with food poisoning and food spoilage
Microgen Bioproducts is part of the Lab21 group of companies.
Tags:
Date Published: 3rd February 2014