2nd September 2015 Content supplied by: bioMérieux (Industry)
Meet up with bioMérieux at the 18th EVSSAR Congress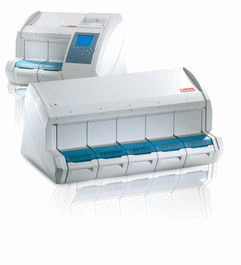 bioMérieux will be pleased to welcome you to booth #6 at the European Veterinary Society for Small Animal Reproduction (EVSSAR) congress taking place in Hannover, Germany from September 11th to 12th, 2015.
The VIDAS® automated immunoassay system is appreciated worldwide for its simplicity, flexibility, reliability and 24/7 usability.
Thanks to its ready-to-use single test concept, VIDAS® offers high quality reagents delivering proven accuracy and performance.
The VIDAS® system together with a wide range of tests is the ideal partner for your daily challenges:
Reproduction management
Canine hormone analysis
Learn more about the VIDAS® solution for hormone analysis at:
http://www.biomerieux-industry.com/veterinary-diagnostics/vidas-immuno-analyzers?dest=view
Feel free to ask for more information on our website
Date Published: 2nd September 2015
Source article link: bioMérieux (Industry)