26th March 2021 Content supplied by: Vectornate/Medschenker
MedSchenker™ Smart Transport Medium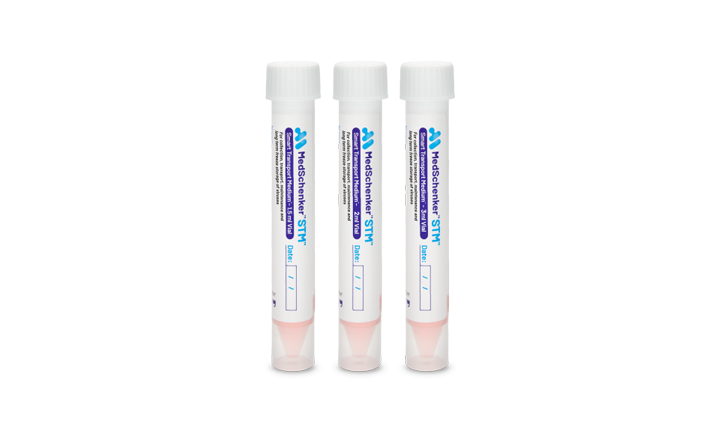 MedSchenker® STM™ is a FDA listed collection and transport system suitable for maintenance and long-term freeze storage of clinical specimens containing viruses.
The transport medium comes in a plastic tube with a CQ-Lock™ screw cap and maintains organism viability for 48 hours at room or refrigerated temperature.
Clinical studies show that MedSchenker® STMs paired with CavSwabs are equivalent to collections using aspirates and nasal washes for the diagnosis of respiratory virus infection, while reducing costs and increasing patient comfort.
For collection, transport, maintenance and long term freeze storage of viruses including Flu, Covid19, Chlamydia, Mycoplasma and Ureaplasma. The uncompromised quality of our premium components, 85% of which are sourced from within the USA, produce results you can rely on.
Organism viability: 48 hours at room temperature
Shelf life: 18 months
Storage temperature: 2 – 25°C (35.6 – 77°F)
Smart Transport Medium (STM™)

Tags:
Date Published: 26th March 2021