Improved Microgen S-Test!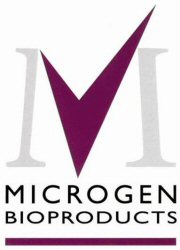 Microgen Bioproducts has improved the S-Test, a test for the screening of blood samples for the presence of haemoglobin S which is associated with sickle cell trait, by extending the shelf life by 3 months. All S-Test kits will now have a shelf life of 9 months from date of manufacture.
The S-Test is based upon the differential solubility of Haemoglobin from Sickle Cell Anaemia suffers compared to that of normal subjects. The presence of Hb-S is indicated by a turbid solution after lysing red blood cells in the test solution.
What benefits does S-Test offer?
Results available in 5 minutes
Simple to perform
Method to differentiate heterozygous Hb-AS and homozygous Hb-SS
Positive and negative controls now available
Positive and negative controls can be aliquoted and stored frozen for up to 3 years
Shelf life extended by 3 months
Please visit the company web-site (www.microgenbioproducts.com) for more product information.
Date Published: 18th June 2012
Source article link: Microgen Bioproducts Ltd.