4th February 2014 Content supplied by: bioMérieux Industry
Discover bioMérieux Industry's New Website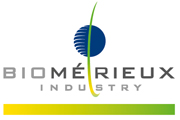 As world leader in the field of industrial microbiology control, bioMérieux is proud to launch a new international Industry website www.biomerieux-industry.com  dedicated to Agri-Food, BioPharmaceutical and Cosmetics industries as well as Veterinary diagnostics.
Based on the latest web technology and design, this web site enables Lab Professionals to easily locate relevant information and solutions.
In addition to the 4 main sections covering our customers' needs, a dedicated space for microbiology ("Microbiology Hub") enables users to find and share content such as demonstration video clips and educational publications as well as scientific articles and an e-learning platform in the near future.
Date Published: 4th February 2014