20th May 2014 Content supplied by: bioMerieux
Discover bioMérieux Veterinary Diagnostic Solution at ICP Congress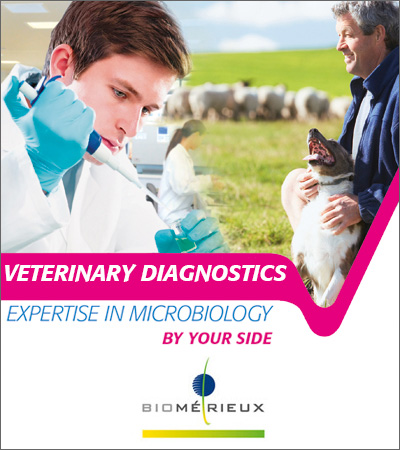 In 2012, bioMérieux launched a new veterinary diagnostics activity with the aim of developing solutions to combat animal diseases and zoonoses while contributing to the prudent use of antibiotics in veterinary medicine.
From June 22 to 26, 2014, the bioMérieux veterinary diagnostics team will attend the 12th International Colloquium on Paratuberculosis, taking place in Parma, Italy.
Visit us at our booth #07, and discover :
our highly sensitive ADIAVETTM  ParaTB Real Time PCR kit for an early and easy detection of Johne's disease
our complete microbiology offer, from manual to full automated solution.
For more information, contact us at veterinary@biomerieux.com or visit our website
---
Date Published: 20th May 2014
Source article link: bioMerieux