8th February 2017 Content supplied by: Pall Corporation
Detect Beer Spoilage Bacteria in 2 Hours with the GeneDisc® System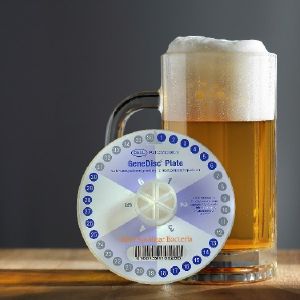 With the release of new protocols for direct monitoring of beer spoilage bacteria (Lactobacillus, Pediococcus, Pectinatus and Megasphaera), Pall Corporation expands its range of microbiology quality controls dedicated to breweries.
These new protocols speed up decision-making process by providing contamination assessment result in as fast as two hours. This approach is compatible with all sample types: filterable beer samples, unfilterable beer samples and process yeast.
"Users can now experience increased flexibility in their testing strategies so it fits their needs for sensitivity and time-to-results. When rapid results are their priority, they can use these new protocols to detect as low as one spoilage bacteria per milliliter of filterable sample." Says Guillaume Piquet, Product Manager for GeneDisc Technologies. "On the other hand, if reaching a high sensitivity is required, they can use our protocols with enrichment to detect down to one bacteria per sample".
In addition to the solutions for beer spoilage bacteria, GeneDisc technologies are also available for detection of beverage spoiler yeasts ensuring a complete monitoring of brewing process from craft to corporate breweries.
Tags:
Date Published: 8th February 2017
Related news