16th August 2016 Content supplied by: bioMérieux (Industry)
bioMérieux Veterinary Diagnostic Solution at FIL/IDF Mastitis Conference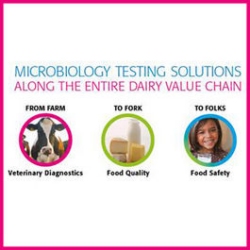 bioMerieux will be attending the FIL/IDF mastitis congress in Nantes, France ( September 7 – 9, 2016).
We will be glad to welcome you at our booth (#5) where bioMérieux will be displaying mastitis diagnostic solutions - manual technology (ChromID®, API®, Etest®) to automated technology (VITEK® 2 Compact).
Time-to-diagnosis and accuracy of mastitis treatment are paramount to case management, as well as infection control, the fight against multi-drug resistance and reducing animal healthcare costs. Your primary goal is to deliver the most pertinent results as quickly as possible. At bioMérieux, we share this goal, and all our energy is mobilized towards gaining precious hours, minutes and seconds in obtaining a reliable result between the time of sampling and the test result.
To find our more, please visit www.biomerieux-industry.com/veterinary-diagnostics/dairy-solutions
Date Published: 16th August 2016
Source article link: http://www.biomerieux-industry.com/veterinary-diagnostics/dairy-solutions