26th September 2016 Content supplied by: bioMérieux (Industry)
bioMérieux Show Range for Veterinary Diagnostic Laboratories
bioMérieux is participating to the upcoming 4th EAVLD congress (European Association of Veterinary Laboratory Diagnosticians) taking place in Prague, Czech Republic from November 6th to 9th, 2016.
The complete microbiology offer for your laboratory!
Time-to-diagnosis and accuracy of treatment are paramount to case management, as well as infection control, the fight against multi-drug resistance and reducing animal healthcare costs. From sample to decision, bioMérieux provides a comprehensive microbiology range based on manual or automated technology:
Automated Media Preparation: Masterclave®
Ready-to-use culture media: ChromID® range
Automated Gram stainer: PREVI® Color
Identification solutions: VITEK® 2, VITEK® MS (MALDI-TOF technology) & API® range
Antibiotics susceptibility testing: VITEK® 2 Technology & ETEST® range
bioMérieux's solutions for Immunodiagnostic are valued worldwide for their simplicity, flexibility and quality.
VIDAS® automated Immunoassay solution for hormone analysis
Visit bioMerieux at booth #4 or visit www.biomerieux-industry.com/veterinary-diagnostics for more information.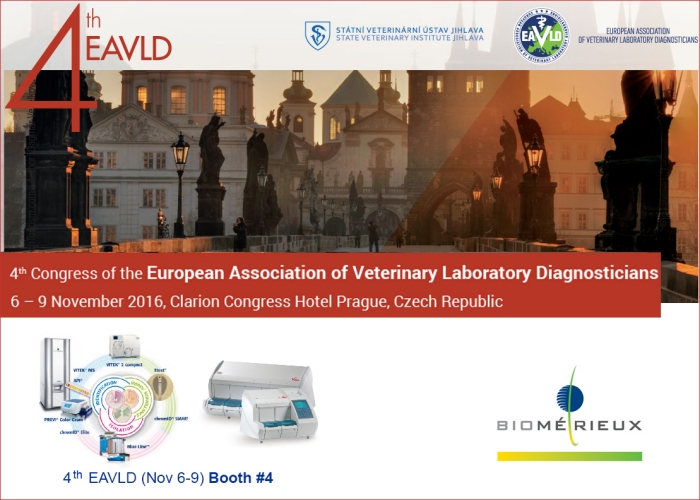 Tags:
Date Published: 26th September 2016