13th June 2016 Content supplied by: Luminex Corporation
ARIES® Flu A/B & RSV Assay Receives CE-IVD Mark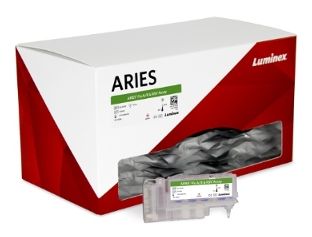 Luminex Corporation has received CE-IVD status under the European Directive on In Vitro Diagnostic Medical Devices for the ARIES® Flu A/B & RSV Assay.
Designed for use with the FDA cleared and CE-IVD marked ARIES® System, the ARIES® Flu A/B & RSV Assay is a rapid and accurate method for the detection and differentiation of three key respiratory pathogens: influenza A virus, influenza B virus, and respiratory syncytial virus (RSV) using a sample to answer platform.
"The ARIES® Flu A/B & RSV Assay provides a rapid, automated and cost-effective way to inform actionable treatment decisions and manage outbreaks in markets accepting CE marking for clinical use," said Thomas Pracht, Luminex's Managing Director for EMEIA. "Combined with our comprehensive respiratory test menu, we believe the ARIES® Flu A/B & RSV Assay provides the most flexible and complete clinical algorithm for improved patient outcomes."
This is the second assay this year for which Luminex has received CE-IVD marking for use on the new ARIES® System. The company received CE-IVD marking for the ARIES® HSV 1&2 Assay in March 2016, and FDA clearance in October 2015, along with clearance of the ARIES® instrument system.
To learn more or request a demo, please visit: www.luminexcorp.com/ARIES.
Tags:
Date Published: 13th June 2016
Source article link: View
Related news