5th February 2013 Content supplied by:
AOAC Extends PTM Approval to 3M Molecular Detection Assay Listeria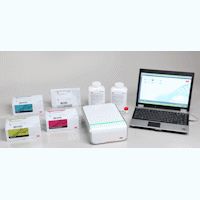 3M Food Safety has announced its 3M™ Molecular Detection Assay Listeria method has received a matrix extension for select foods through the AOAC Research Institute´s Performance Tested MethodsSM Program from the AOAC Research Institute.
An expansion of the prior PTM certification from AOAC-RI (PTM Certification #081203) , 3M™ Molecular Detection Assay Listeria method is now certified for the detection of Listeria spp. in select food matrices, providing greater applicability of the method for food and beverage processors. In recent years, several large outbreaks of listeriosis have been linked to contaminated manufactured foods ranging from vegetables to milk to meat.
The matrix extension of AOAC-PTM status required a rigorous, independent laboratory examination of 3M´s unique molecular test method´s ability to accurately detect Listeria spp. within a variety of intentionally contaminated food matrices. Select food matrices specifically analyzed during the testing process included cantaloupe, spinach, cottage cheese, beef hot dogs, deli-style turkey meat and cold, smoked salmon. No statistically significant differences were found in the sample results between the 3M Molecular Detection Assay Listeria when compared to conventional reference methods.
"We´re pleased with the 3M™ Molecular Detection System´s steady performance evaluating Listeria spp., particularly given that this bacteria is notorious for multiplying even at low temperature points," said Niki Montgomery, 3M Food Safety global marketing manager. "The reliability and robustness of this patented technology is continuing to serve and meet the needs of the processing industry."
The 3M Molecular Detection System is based on unique isothermal DNA amplification and bioluminescence detection technologies and is designed around modern-day food processors´ needs for a real-time pathogen detection approach that´s faster and simpler while also more accurate. The company now has AOAC-PTM validations for compatible assays designed for E.coli O157 (including H7) and Salmonella as well as Listeria.
For more information, visit www.3M.com/3MMolecularDetectionSystem/LISFOODAOAC
Tags:
Date Published: 5th February 2013
Related news