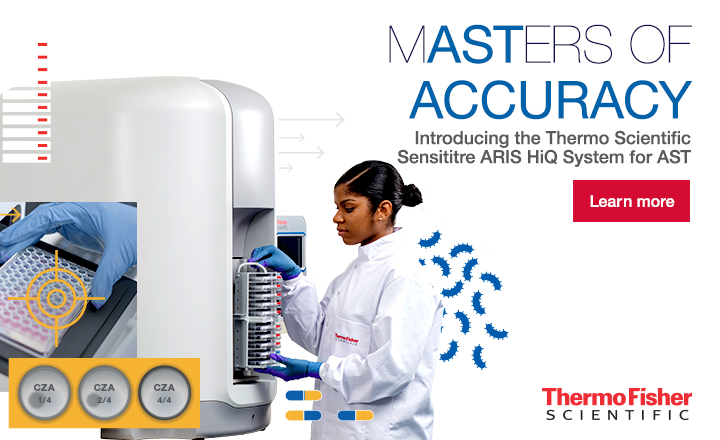 Where Automation Meets Gold Standard-level1 AST Accuracy
Scale your AST program while obtaining the accurate MIC values needed to guide targeted patient therapy with the combination of gold standard-level microbroth dilution and automated processing power of the Thermo Scientific™ Sensititre™ ARIS HiQ™ System.
Simple operation -- convenient touchscreen and 24/7 access to critical test information
Large capacity, small footprint -- accommodates up to 100 Sensititre plates 
Flexible loading – suit your workflow with single plate, whole rack, and batch loading/unloading options
Standard and custom AST panels -- choose from a wide range of standard or custom Sensititre AST plates, tailored to your formulary and patient population
1.Gram negative anaerobe susceptibility testing in clinical isolates using Sensititre and Etest methods.
For more on the Sensititre ARIS HiQ System, visit our page.