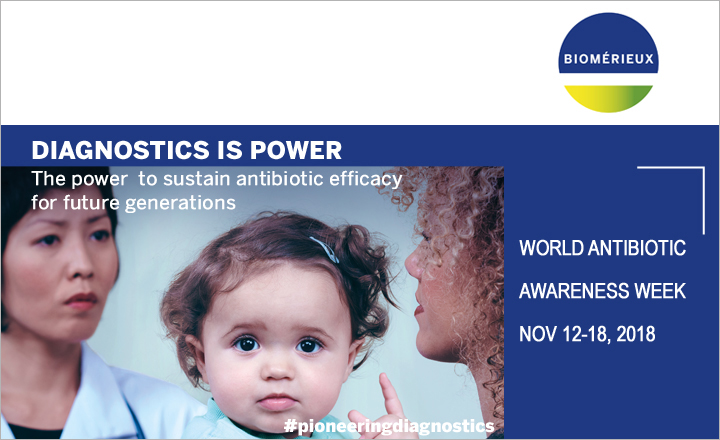 WE ARE FOR ADVANCING ANTIMICROBIAL STEWARDSHIP
Future generations need us to sustain antibiotic efficacy and curb resistance. As a healthcare professional, you know that appropriate use of antibiotics is key.
Put diagnostics at the heart of AMS to drive informed therapy decisions. From antibiotic initiation, to optimization, to discontinuation, trust bioMérieux diagnostic solutions. Like you, we are for advancing antimicrobial stewardship.