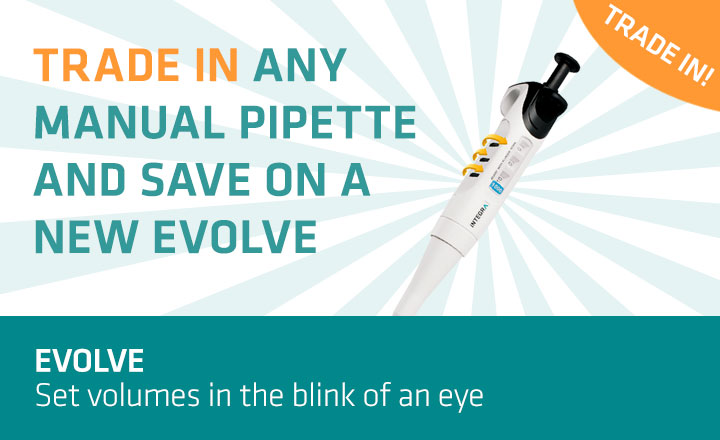 Trade in Your Manual Pipettes and Upgrade with Integra
INTEGRA Biosciences is offering you the chance to head back to the lab with brand new EVOLVE manual pipettes.
Simply trade in your manual pipettes from any manufacturer to receive a minimum discount of 50% off the EVOLVE range of pipettes. The revolutionary design of the EVOLVE manual pipette streamlines workflows by reducing the time taken to set aspiration and dispense volumes. The EVOLVE features three quick set dials, allowing users to change volumes up to 10 times faster than traditional pipettes. The ergonomic design also reduces the chance of repetitive strain injuries from constant volume adjustments. These state-of-the-art pipettes are available in single, 8, 12, and 16 channel options, for volumes ranging from 0.2 to 5,000 µl.
The trade-in offer is valid until December 31, 2020
Visit the INTEGRA Biosciences website to learn more