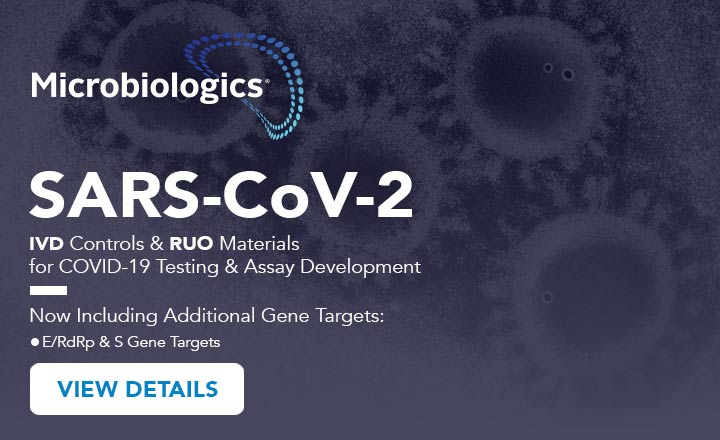 SARS-CoV-2 IVD Controls & RUO Materials for COVID-19 Testing
Since the outbreak of COVID-19, Microbiologics has been working with customers to develop SARS-CoV-2 IVD controls and research materials for routine QC and assay development. In addition to products with N gene targets (N1, N2, & N3), Microbiologics now offers solutions containing E/RdRp and S gene targets.
Labs around the world trust the precision and simplicity of the Microbiologics Helix Elite™ line of molecular standards for verifying and validating pooled and single-target tests.