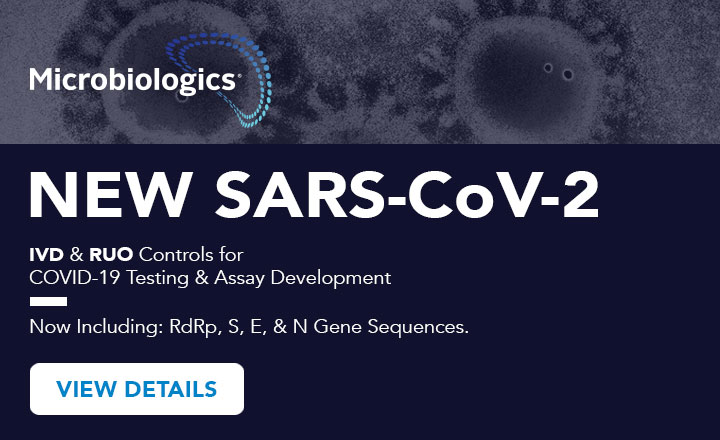 New SARS-CoV-2 IVD & RUO Controls with RdRP, S, E, & N Gene Sequences
Microbiologics has launched a new SARS-CoV-2 IVD control with RdRp, S, E, and N Gene Targets and a new RUO process control with the pooled gene targets encapsulated in protein to validate all stages of a molecular assay, including extraction.
Uniquely designed to perform like a true patient, the RUO process control contains human respiratory epithelial cells to validate sample collection adequacy.
The IVD Helix EliteTM control and the RUO process control both offer broad compatibility with CDC- and WHO-consensus sequences to generate positive PCR signals.