Upcoming Microbiology Events : water , 2019-10
: 15 Oct 2019 - 17 Oct 2019
: Barnard Castle, United Kingdom
Sector: Pharmaceutical, Water Type: Training
Summary : This Honeyman Training is a must for anyone seriously involved in this aspect of Pharma Manufacturing. Highlighting the essentials of designing, building, owning and operating pharmaceutical water systems. Design of water purification, storage and distribution system with illustrated examples. more...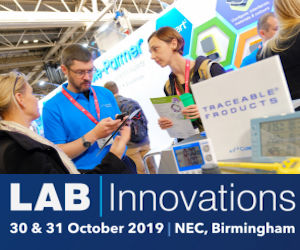 : 30 Oct 2019 - 31 Oct 2019
: Birmingham, United Kingdom
Sector: Clinical, Food & Beverage, Laboratory Equipment, Pharmaceutical, Water Type: Exhibition
Summary : The UK's only trade exhibition dedicated to the laboratory industry Lab Innovations gathers laboratory manufacturers & suppliers of lab equipment and professionals all under one roof. It's a great opportunity to meet decision makers and showcase your latest innovations. more...