Upcoming Microbiology Events : pharmaceutical , 2021-06
: 3 Jun 2021 - 7 Jun 2021
: Anaheim, United States
Sector: Clinical, Food & Beverage, Pharmaceutical Type: Conference - In person
Summary : The American society for microbiology are proud to invite you to attend ASM Microbe 2020. Delegates can expect to hear the latest advances in microbiology, connect with peers on new collaborations, meet people with similar interests and gain exposure to new techniques. more...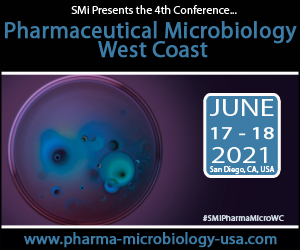 : 17 Jun 2021 - 18 Jun 2021
: San Diego, United States
Sector: Pharmaceutical Type: Conference - In person
Summary : The theme for this years's conference is novel approaches and best practices for tackling current pharmaceutical industry contamination control chalenges. more...