Upcoming Microbiology Events : pharmaceutical , 2019-12
: 8 Dec 2019 - 10 Dec 2020
: Antwerp, Belgium
Sector: Pharmaceutical Type: Training
Summary : This three day GMP Workshop is designed for microbiologists, managers and supervisors of pharmaceutical microbiological laboratories. Delegates will learn how to run microbiological test procedures in a compliant and time efficient manner. more...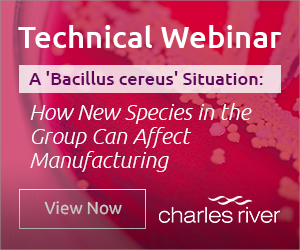 : 16 Dec 2019 - 29 Feb 2020
: Webinar
Sector: Cosmetic/Personal Care, Food & Beverage, Pharmaceutical Type: Webinar
Summary : The Bacillus cereus group (BCG) is of great concern to the pharma, food, and consumer care industries. This webinar will inform you about the most accurate method to differentiate BCG to the species level. more...