Upcoming Microbiology Events : food-beverage , 2019-12
: 11 Dec 2019 - 31 Jan 2020
: Webinar
Sector: Food & Beverage Type: Recorded
Summary : This 20 minute talk will guice you through the detection and enumeration of Campylobacter spp. in food and environmental samples according to international standards. more...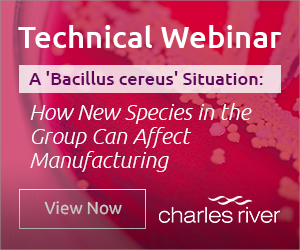 : 16 Dec 2019 - 29 Feb 2020
: Webinar
Sector: Cosmetic/Personal Care, Food & Beverage, Pharmaceutical Type: Webinar
Summary : The Bacillus cereus group (BCG) is of great concern to the pharma, food, and consumer care industries. This webinar will inform you about the most accurate method to differentiate BCG to the species level. more...