Upcoming Microbiology Events : cosmetic-personal-care , 2019-09
: 4 Sep 2019 - 6 Sep 2019
: San Diego, United States
Sector: Cosmetic/Personal Care Type: Conference
Summary : This event will help you to make sense of skin microbiome science and it's application in the therapeutic and cosmetic industries. more...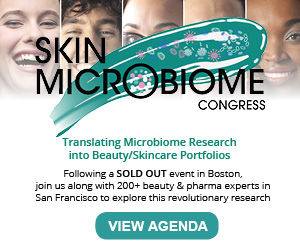 : 24 Sep 2019 - 25 Sep 2019
: San Francisco, United States
Sector: Cosmetic/Personal Care Type: Conference
Summary : This years conference will continue to focus on developing a functional understanding of the skin microbiome, keeping up with the latest scientific research and competitive intelligence, as well as focusing on 'the business of skin microbiome' – commercializing the trend. more...