Upcoming Microbiology Events : clinical , 2019-10
: 21 Oct 2019 - 22 Oct 2019
: Rome, Italy
Sector: Clinical, Pharmaceutical Type: Conference
Summary : Now in it's eighth year the conference will explore recent advances in antibiotics. more...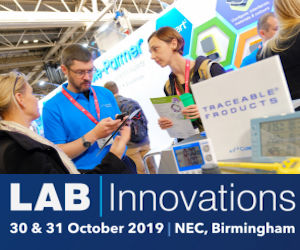 : 30 Oct 2019 - 31 Oct 2019
: Birmingham, United Kingdom
Sector: Clinical, Food & Beverage, Laboratory Equipment, Pharmaceutical, Water Type: Exhibition
Summary : The UK's only trade exhibition dedicated to the laboratory industry Lab Innovations gathers laboratory manufacturers & suppliers of lab equipment and professionals all under one roof. It's a great opportunity to meet decision makers and showcase your latest innovations. more...