XXI Workshop on Rapid Methods and Automation in Food Microbiology (MRAMA) - DYCFung Memorial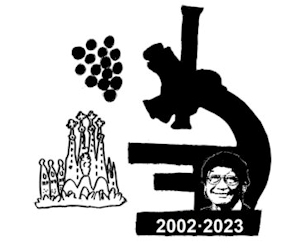 : 21 Nov 2023 - 24 Nov 2023
: Barcelona, Spain
Sector : Food & Beverage
Type : Exhibition, Training, Workshop
Universitat Autònoma de Barcelona (UAB), Cerdanyola del Vallès, Spain, November 21-24, 2023
PURPOSE
To broaden and spread the theoretical and practical knowledge about innovative methods for rapid detection, enumeration, isolation and identification of foodborne and waterborne microorganisms and their metabolites.
Designed for: directors and technicians of industries, consultancies and laboratories of food and feed, and other sectors (microbiological, biotechnological, clinical, pharmaceutical, cosmetic, chemical, environmental, etc.); inspectors and other administration staff; university teachers and technical staff, graduate and postgraduate students; people from other research centres; etc.

Updated and detailed information here.
Lecturers and lectures:
Dr. José Juan Rodríguez Jerez (UAB): Overview on rapid methods, automation and miniaturization in microbiology
Dr. Armand Sánchez Bonastre (UAB): Polymerase chain reaction (PCR) and massive genome sequencing applied to food safety
Dr. Anna Pinar Méndez (Aigües de Barcelona): Beyond legislation: comparison between culture and molecular methods for drinking water quality assessment
Ms. Sara García-Gurtubay (Compliance&Values): Who, when and why must take legal responsibility in food industries?
Food safety culture: are our foods safer than ever?:

Mr. Pascal Monzó Martos (Productos Florida)
Dr. Oscar J. Esteban Cabornero (Grupo Entrepinares)
Mr. Jon Basagoiti Azpitarte (Imagining Management Systems)
Mr. David Tomás Fornés (WG ISO/CEN microbiological methods standardisation)

Dr. Nathalie Gnanou Besse (ANSES): Listeria monocytogenes: update in regulations and impact of genetic diversity on its behaviour and detection
Dr. Marta Hugas Maurici (independent expert, former EFSA chief scientist): Future trends in food safety
3-day laboratory sessions:
sample preparation and plating
rapid viable cell count methods
environmental control
chromogenic culture media
miniaturization
diagnostic kits
methods based on ATP – bioluminescence, colorimetry, others
immunological detection methods (ELFA, latex agglutination, lateral immunomigration, immunoprecipitation)
molecular detection methods (other than PCR)
Demonstrations:
Adaptation to the last changes in FSSC22000 v6, IFS Food v8 and BRCGS FS v9 (without dying trying) (Intertek Ibérica Spain)
Food waste prevention: legal requirements and mitigation strategies (SGS ICS Ibérica)
Microbiological risks in HACCP systems? At last, identify them properly at your company! (Imagining Management Systems)
Use of internet for applications of predictive microbiology (Barcelona Public Health Agency)
And also:
2 open discussions (Are our foods safer than ever? / Instrumentation, world trade trends, other current topics)
Exhibition from 13 microbiology companies: Bioser, Bruker Española, Condalab, Grupo Deltalab, ielab Calidad, Illumina Productos España, Interscience, Kersia Ibérica, LGC Standards, MicroPlanet Laboratorios, Sysmex España, Thermo Fisher Diagnostics, Werfen