Practical and Clinical Microbiology of Anaerobes Course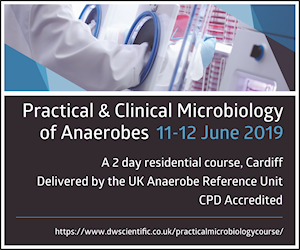 : 11 Jun 2019 - 12 Jun 2019
: Cardiff, United Kingdom
Sector: Clinical
Type: Training
A 2 day residential course delivered by the UK Anaerobe Reference Unit, Public Health Wales, Cardiff
Is it time to refresh your knowledge on culturing, identification and the clinical importance of  anaerobes?
Are your staff wanting to learn from experts about the latest technologies and techniques?
Only 26 places available
CPD accreditated by RCPath (11 credits)
Invaluable preparation for FRCPath
Aims of the Course
To promote an understanding and awareness of anaerobic bacteria in clinical material.
To gain an insight into their relevance in clinical microbiology.
To achieve a basic level of competence in methods used for their isolation and identification.
To improve the standards of anaerobic microbiology in clinical laboratories.
Visit
www.dwscientific.co.uk/practicalmicrobiologycourse/
for more information
Details

Venue
Cardiff
United Kingdom
Organizer